Good Morning! I hope you all had an amazing weekend, if you didn't no worries there's always this weekend. Now I know you're all asking "where you been?" Well I can honestly say I have no excuse for you putting you all on hold. Fortunately I awoke in the mood for Freebies!!! So Let's begin:)
1)
VERSACE Yellow Diamond
- That's correct! It's not a mirage, Versace has a FREE DELUXE Sample of their latest Perfume available only through Facebook So HURRY up and GET YOURS NOW!!
*FREE VERSACE YELLOW DIAMOND
2)
LOREAL Paris USA
- This is an amazing Giveaway from the CVS Beauty Club! Unfortunately (well at least for me) You need a CVS Beauty Club Card to enter. If you have won then hurry on over and enter, 100 people will win the "Product of the Day" and ONLY 10 will win the Grand Prize... A basket filled with 14 prizes
*14 Days of LOREAL Giveaway
3)
NYC New York Color Giveaway
- This offer is being held by both NYC New York Color and beauty Blogger Rebekkah Celeste for complete rules, head on offer to
http://www.everydaymakeupblog.com/2012/01/sweet-valentines-day-look-hairmakeup.html
(Rules are under the picture below, NOT the 1st one! The Second one!!)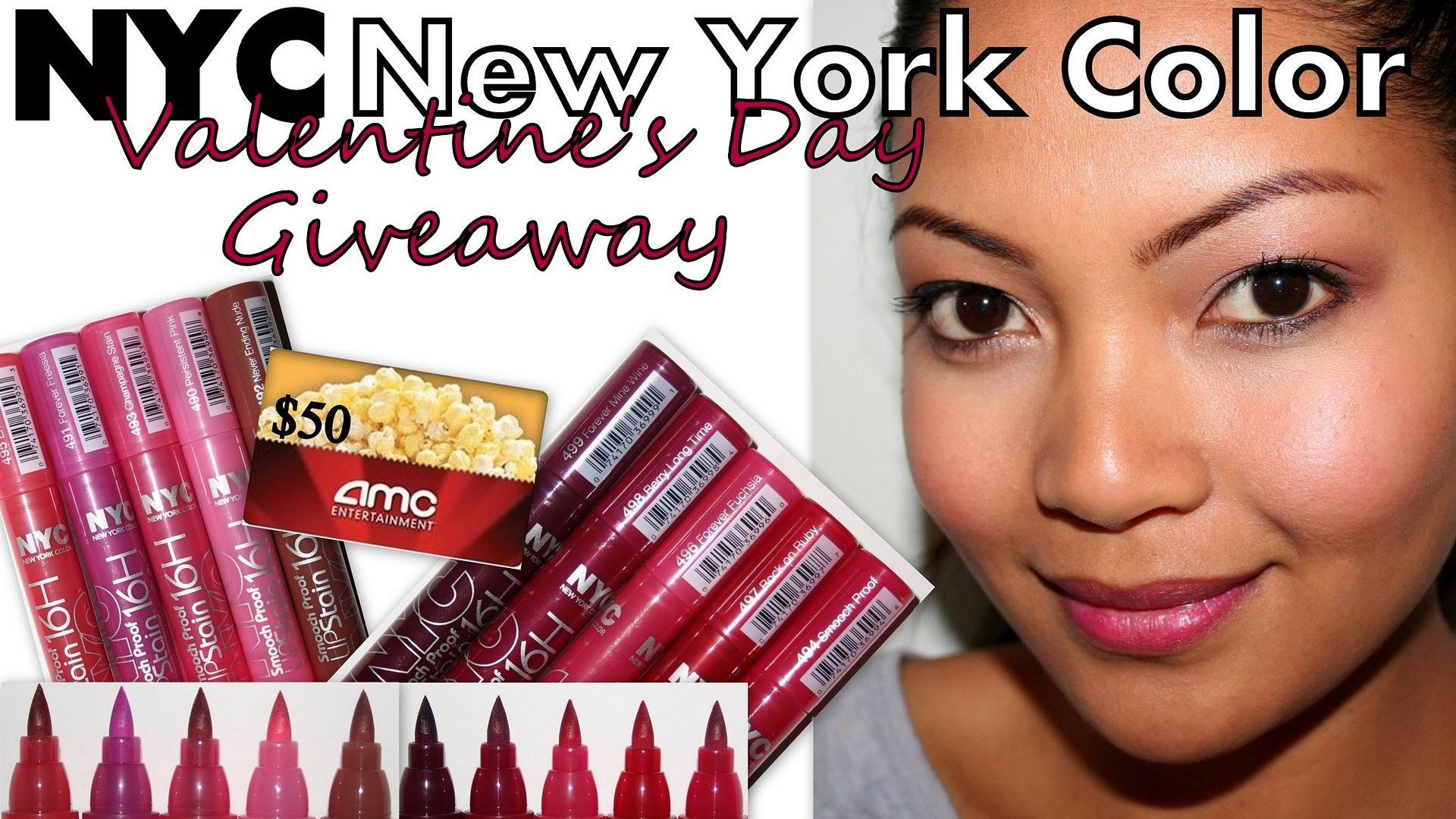 You also need to "LIKE" NYC's Facebook Page, as well as view the Rules there.
*NYC New York Color Valentine's Day Giveaway
4)
Cafe Escapes Year of indulgence Giveaway
- Never have I seen a Coffee company offer such a deal! This is amazing and every one needs to definitely Scurry on over!!! You will not want to miss this opportunity. (Drumroll) 250 People will win a YEAR SUBSCRIPTION TO BIRCHBOX!!!! So now that you know what are you waiting for? Click the Link NOW!!!
*Year of Indulgence Giveaway
That's all for now as more offers appear I will Definitely update!!!
-MAKEmeUPLamour